IVF Treatment
Achieve your dream pregnancy with IVF treatment in Delhi
Everybody expects a healthy and happy life which actually completes with kids. Parents are not enough fortune who doesn't have kids in their life. If you are among them then you really don't need to bother as with IVF treatment which means vitro fertilization is the best solution for those who wish to become parents. IVF or In Vitro fertilization offers hope for those couples that are unable to achieve pregnancy on their own. With this dynamic fertility treatment, women who always suffered infertility issues have reproductive assistance to help them get pregnant. The days are gone when women had to face a social stigma of not being mother of a child. All have happened due to the advancement of Medical Science and mushrooming of fertility clinics. With the right guidance of experts you too can become a mother of any child.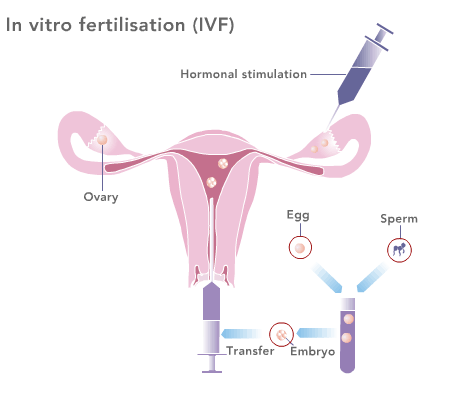 Undoubtedly this IVF treatment has made your way easy but right guidance and choosing the right fertility clinic is very essential because this can be your first step towards giving birth to a child. People may have doubt on this technology and may not understand what is involved or what might happen after the complete course. Having the right understanding of best IVF treatment India can assist those interested in investing in the procedure immeasurably and make them ready for the benefits and risks of this miraculous and potentially disappointing process.
People who are not willing to birth children and have strong desire have children in their life are advisable to go for this treatment. There are myriad things that one can expect after going for this treatment. The first thing in IVF involves hormones so you produce multiple eggs each month instead of only one. You will then be tested to determine whether you are ready for egg retrieval. Before retrieval procedure, you will be given medication that ripens the developing eggs and starts the process of ovulation. During your treatment your doctor may do ultrasound or blood tests to be sure the eggs are at the right stage of development before retrieving them. While undergo with this treatment the IVF facility will ask you to follow some instructions.
Get the best low cost IVF treatment in Delhi
Cost of IVF has always been in the mind when you choose for IVF treatment option to attain fertility and deliver a baby. Earlier, the cost of IVF is very expensive and very few of people could afford the expense incurred on the treatment procedure. Gradually when IVF procedure became more a trend than mere a treatment and producing great result in achieving pregnancy, it becomes the point of attraction for the couples who are striving hard to get pregnant through other means. However, cost has still remain a stuttering issues especially for those who are not able to afford it.
We at Mother's Lap has come up with a resolution to provide a low cost IVF treatment in Delhi in order to serve and facilitate every couples the best hope of getting a baby in their life. So that nobody remain untouched with the chances of getting their own baby through IVF just because of money. Bringing smile to patients life is one of our topmost priority and for that we have kept our the cost really affordable for every intended couples with zero compromise on quality. Our massive IVF success ratio and countless satisfied patients are the best evidence and self explanatory measures of our affordable IVF treatment in Delhi. You can bank on our world class facilities and that serve the best result at the most affordable price.